PROJECT Y THEATRE COMPANY
PRESENTS THE
4TH ANNUAL WOMEN IN THEATRE FESTIVAL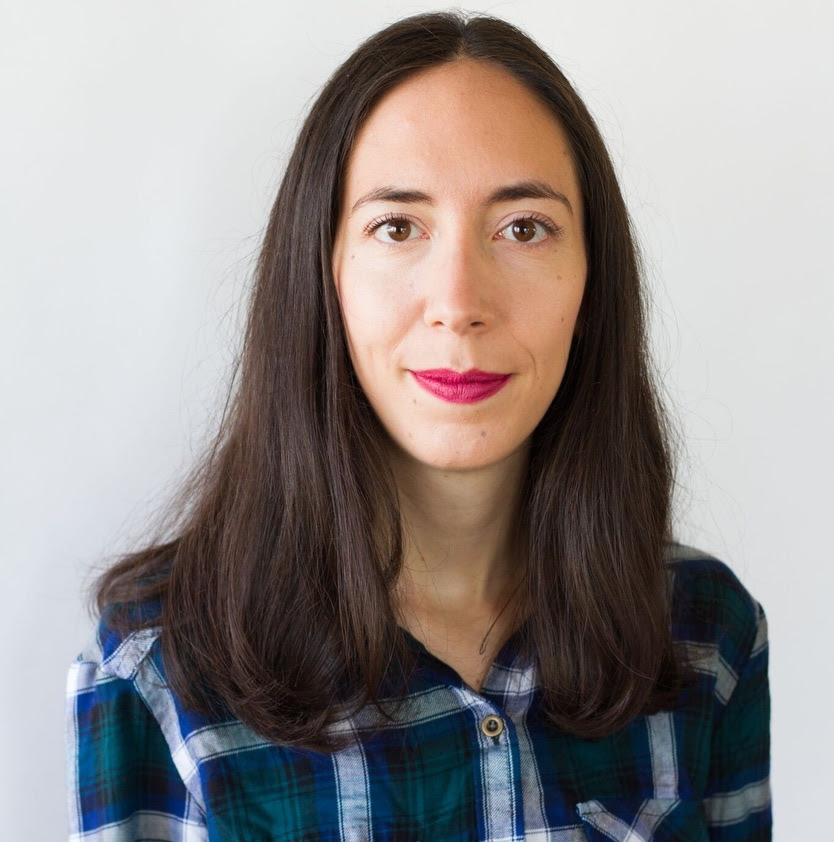 Playwright Gina Femia Photo credit: Jody Christopherson
JUNE 5-30 @ A.R.T./NEW YORK THEATRES
Project Y Theatre Company 
will present the fourth annual 
Women in Theatre Festival
, a festival of new work written and created by women, 
June 5-30 
at the
 Jeffrey and Paula Gural Theatre at the A.R.T./New York Theatres
 (502 West 53rd Street New York, NY 10019). Tickets 
($15-$27)
 are available for advance purchase at 
https://witfestival.brownpapertickets.com
 or by calling 1-800-838-3006.
The Women in Theatre Festival seeks to broaden the opportunities for women in the entertainment industry by producing new work by women with more than 50% female representation of all artists involved. The 4th Annual Women in Theatre Festival will feature 10 separate productions including two fully staged World Premieres, commissioned specifically for the festival.
Three Musketeers: 1941
A commissioned World Premiere by Megan Monaghan Rivas
Co-Directed by Michole Biancosino & Andrew W. Smith
June 5-29 
Inspired by characters from Alexandre Dumas' classic adventure novel, this new play is set in the occupied Paris of World War II. The Third Reich has hung every balcony in the City of Light with swastika banners and filled the streets with the tramp of goose-stepping boots. While the French police pander to Nazi occupiers, in a secret room five brave women struggle to keep hope alive for themselves and their fellow citizens. The arrival of two strangers sets off a chain of events that might just turn the tide in this thriller about what happens when a group of women take up the chant, "All for one, and one for all!"
Sleeping Beauty
A commissioned World Premiere by Amina Henry
June 22-30, Saturdays & Sundays @ 12pm & 3pm (only 1 show on Sunday, June 30 at 12pm)
You know the old story: A beautiful princess (what's her name?) is pricked by a spindle and cursed to sleep until awakened by the kiss of a prince (of course). This new take on a classic fairytale features a prince who prefers baking to waking sleeping beauties and a princess who likes fighting with swords rather than sitting pretty. Prince Rocky and his sister, Princess Jewel, set out on a quest to save the sleeping Princess Rosamond together. Along the way they battle fire birds, trick a troll and meet other famous fairytale siblings. In Amina Henry's feminist remaking of Sleeping Beauty, the power of love is tested and the bonds of friendship prove stronger than magic. With music, dancing, and singing. For all ages – but especially for 6-13-year old's and their families.
Argument Sessions
Written & Directed by Ilana Becker
Friday, June 7, Tuesday, June 11 & Wednesday, June 19 @ 7:30pm
Argument Sessions, weaves a verbatim US Supreme Court argument transcript with variety theatre, stripping away the austerity of the court room and evoking a party where bare-bones spectacle, individual incitement, and nonpartisan empathy can meet and mingle.
The Hrosthwitha Project
Adaptations of Calimachus
Written by Eliza Bent, Susan Bradbeer, Antu Yacob, Laura Pittenger, Kaaron Briscoe Minefee & Kelley Nicole Girod
Sunday, June 16 & Saturday, June 22 @ 7:30pm
Aimed at reclaiming and celebrating the history of women in theatre, these plays are commissioned adaptations of a play by the first woman playwright, 10th century abbess, Hrosthwitha of Gandersham. This is part of a 5-year project to adapt all 6 of these historical plays and bring more awareness to this unknown female writer who deserves a place in theatre history.
Fall Risk
Written by Dana Jacks, Directed by Michael Padden
Wednesday, June 12 @ 7:30pm
Imagine waking up to start your day, but instead finding yourself in Intensive Care, monitors beeping, body broken and mind desperate for answers. Sounds like the prelude to a nightmare – until you learn it's real. Fall Risk is about the risks we take every day of our lives and the people who show up for us when we need them the most. Dana will follow the show with an excerpt from her newest work in progress!
Rise/Fall
Written and Directed by Sheila Bandyopadhyay
Wednesday, June 26 @ 7:30pm
Set in the near distant future on an environmentally ravaged earth, 
Rise/Fall
 reinvents the classic tale of "Leda and the Swan" as a living meditation on art, celebrity culture and the universal human need for connection. 
Rise/Fall
 is a dystopian art rock fantasy combining movement, music, text and media. 
www.sheilabnyc.com/risefall
The Violet Sisters
A reading of the play by Gina Femia
Sunday, June 23 @ 7:30pm
In the wake of Hurricane Sandy, Pam comes home to Brooklyn to attend her father's funeral. When she arrives, she is greeted by an angry sister, a dilapidated house and a past that she can't escape. Despite all of her best intentions, the conversation quickly turns tense and the two sisters are forced to deal with all that they have let slip away, all the words that have been left unsaid for years. The Violet Sisters is a play about forgiving when you cannot bring yourself to forget.
Founded in 1999, 
Project Y Theatre Company
 has been called the "smartest of the city's theatre troupes," by 
N.P.R.
 Project Y has had an unwavering presence in the New York Off-Off Broadway community and has been nominated for nine Innovative Theater Awards. Project Y has been the recipient of grants from NYSCA, ART/NY, The Nancy Quinn Fund, NYC Department of Cultural Affairs and the humanitarian Puffin Foundation. They have produced work which includes 
Trump Lear, Gary Busey's One-Man Hamlet…, A User's Guide to Hell featuring Bernard Madoff, Connected, Fubar
 and 
Great Again
, at venues including 59E59, A.R.T./New York Theatres, HERE, Theatre Row Theaters and Edinburgh Fringe. They have produced and/or developed work by playwrights including Karl Gadjusek, Charles Mee, Lee Blessing, Sean Christopher Lewis, Antu Yacob, Johnna Adams, Tori Keenan-Zelt, Amina Henry, EM Lewis, Crystal Skillman, Lia Romeo, Chiori Miyagawa, Nimisha Ladva, and Erin Mallon. 
www.projectytheatre.org
The 
A.R.T./New York Theatres
 are a project of the Alliance of Resident Theatres/New York (A.R.T./New York), which provide state-of-the-art, accessible venues at subsidized rental rates, plus free access to top-line technical equipment, so that the city's small and emerging theatre companies can continue to experiment, grow, and produce new works. Founded in 1972, A.R.T./New York is the leading service and advocacy organization for New York City's 400+ nonprofit theatres, with a mission to assist member theatres in managing their companies effectively so that they may realize their rich artistic visions and serve their diverse audiences well. We accomplish this through a comprehensive roster of real estate, financial, educational, and community-building programs, as well as research, advocacy, and field-wide initiatives that seek to improve the long-term health and sustainability of the industry. Over the years, A.R.T./New York has received numerous honors, including an Obie Award, an Innovative Theatre Award, a New York City Mayor's Award for Arts & Culture, and a Tony Honor for Excellence in the Theatre. For more information, please visit 
www.art-newyork.org
.